About HaTong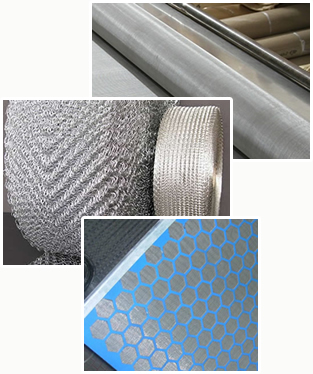 Hebei Hatong Wire Mesh Co.,Ltd is a Professional Manufacturer and Exporter of Woven Wire Mesh, Knitted Wire Mesh, Mesh-processing product and various Filter Components. Our factory is located in Anping wire mesh industrial park which is known as "the hometown of wire mesh in China ".
Our Wire Mesh Products can be used in many applications, such as vibration & Shock absorber, gas & liquid filtration, noise damping, seal & gasket, heat insulation, EMI/RFI shielding, mist elimination & technology separation and engine catalyst etc. They are also widely used in various industries, such as automobile, electronics, aviation, military, commerce, industrial consumer goods, telecommunication, medicine, test equipment and accessories etc.
In order to meet our client's increasing demands, Hatong is committed to introduce more advanced technology and equipments to expand our production capacity, we also have built a professional Research & Development team to explore new product. Now we have hundreds of product types. A wide ranges of materials are available including stainless steel wire, galvanized wire, cooper wire, nickle wire and alloy wire. We can supply various wire mesh of different specifications according to client's different requirements.
Hatong is pursuing our zero error strategy in quality and logistics, our goal is to provide the highest quality wire mesh to our clients, and ensuring the timely delivery and prompt service for our clients. While focusing on technical innovation and quality control, we have constantly improved our production technology and management system, Hatong is devoting to build and guarantee a safe and efficient supply chain for our clients, and we believe under mutual cooperation with our clients, we could achieve double win and create glorious future together.